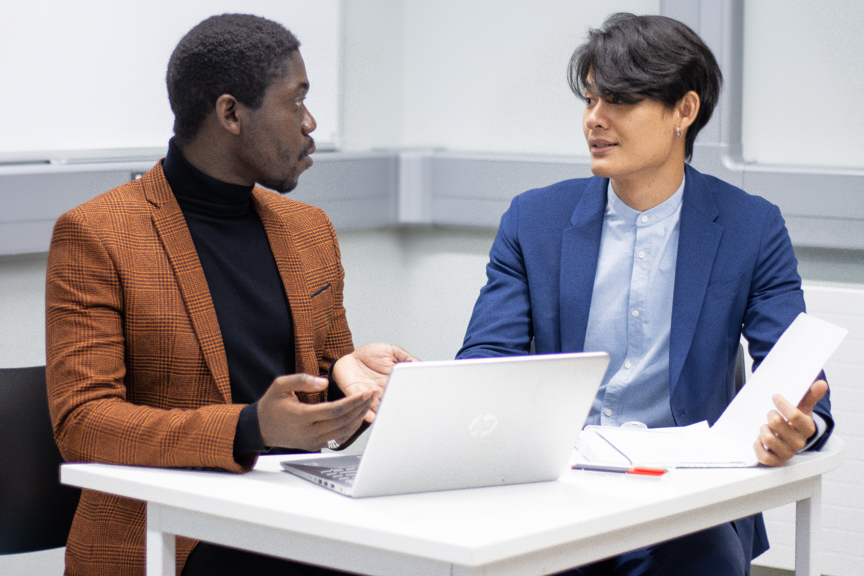 King Stage is an innovative business school based in London. The aim of our institution is to shape the next generation of game-changers to tackle the challenges of tomorrow. We have listed five reasons why we believe that studying a master's degree at King Stage will be beneficial for anyone who is willing to make a positive impact throughout their career.
Our master's include business fundamentals and modern subjects linked to ethics and sustainability which will allow you to stand out from other students. All programmes are also designed to reflect current and future trends for you to be job ready upon completion of your degree.
2. Great location and inspiring study trips
King stage is based in Greenwich, London. You will be surrounded by a multicultural community which will open you up to a range of diverse cultures. It is home to many attractions and events and is a great area to study in.
King stage has a variety of visits with our master's degrees. These locations include Shanghai (China), Frankfurt (Germany) and Barcelona (Spain) depending on your chosen course. You will be able to explore the city and discover local businesses.
Our courses are fully accredited by the British accreditation council, NCC and more. A degree from a UK institution is extremely invaluable and can help you unlock job opportunities.
King Stage's tuition fees for both European and UK students stay the same. For International students, tuition fees are slightly higher but remain affordable. That is because we strongly believe that quality education should be accessible to everyone.
5. Placements and networking opportunities
During your degree, you will participate in work placements with selected business partners where you will be able to experience the reality of your chosen sector and expand your network. For instance, the impact mission is an opportunity for you to put your learning into practice by supporting the organisation. Additionally, you will be able to attend business fairs organised by King Stage or external organisations and meet with experts.